Press Release
« Back
Five-Year Study Outcomes of the NuVasive Simplify Cervical Disc were Presented at the North American Spine Society 38th Annual Meeting
Oct 24, 2023
AUDUBON, Pa., Oct. 24, 2023 (GLOBE NEWSWIRE) -- Globus Medical, Inc. (NYSE: GMED), a leading musculoskeletal solutions company, presented five-year outcomes from the NuVasive Simplify Cervical Disc study at the North American Spine Society (NASS) 38th Annual Meeting. The study demonstrates positive, long-term clinical outcomes, a high rate of overall composite success at 60 months, and statistical superiority to anterior cervical discectomy fusion (ACDF) procedural outcomes.

"Having clinically backed, long-term data for the Simplify Cervical Disc validates the promising clinical data we saw Simplify having at the two-year mark," said Kyle Malone, senior vice president, Scientific Affairs of Globus Medical. "We will continue to innovate within the cervical spine segment providing industry-leading, procedural solutions clinically designed to deliver better outcomes for patients."
The five-year Simplify Cervical Disc study* found:
Simplify Cervical Disc was statistically superior to the ACDF control in terms of overall composite success at five years,
Statistically significant postoperative improvements in neck disability index (NDI) and visual analog scale (VAS) (combined neck and arm pain) found at two years were maintained through five years, with the Simplify Cervical Disc group having significantly lower NDI and VAS scores at five years when compared to the ACDF control,
Average disc height and flexion/extension range of motion increased postoperatively in the Simplify Disc group and remained above preoperative levels throughout follow-up, and
No device failures were reported in the Simplify Disc group.
Dr. Pierce Nunley of the Spine Institute of Louisiana expressed his enthusiasm about the durability of the positive outcomes observed at 24 months. He stated, "I am eager to witness the continued success of these results beyond the 60-month mark. This study further reinforces that Simplify is an outstanding motion-preserving solution with enduring clinical advantages over ACDF."
*Data on file.
Simplify Cervical Disc is not yet available in all countries. Please refer to the Simplify Disc IFU and Patient Labeling for important product information, including but not limited to, Indications, Contraindications, Warnings, Precautions, Risks and Potential Adverse Effects. The IFU and Patient Labeling can be found here.
About Globus Medical, Inc.
Globus Medical is committed to providing innovative technologies and industry-leading clinical support to help surgeons and healthcare providers deliver better care around the globe. The Company provides one of the most comprehensive offerings of musculoskeletal solutions and enabling technologies to impact the care continuum, now including the procedurally integrated portfolio of NuVasive. The Company's employees are relentlessly focused on advancing patient care. For more information, please visit www.globusmedical.com/uniting.
Safe Harbor Statements 
All statements included in this press release other than statements of historical fact are forward-looking statements and may be identified by their use of words such as "believe," "may," "might," "could," "will," "aim," "estimate," "continue," "anticipate," "intend," "expect," "plan" and other similar terms. These forward-looking statements are based on our current assumptions, expectations and estimates of future events and trends. Forward-looking statements are only predictions and are subject to many risks, uncertainties and other factors that may affect our businesses and operations and could cause actual results to differ materially from those predicted. These risks and uncertainties include, but are not limited to, the risks and costs associated with the integration of, and the ability of Globus Medical and NuVasive to integrate, their businesses successfully and to achieve anticipated synergies, health epidemics, pandemics and similar outbreaks, including the COVID-19 pandemic, factors affecting our quarterly results, our ability to manage our growth, our ability to sustain our profitability, demand for our products, our ability to compete successfully (including without limitation our ability to convince surgeons to use our products and our ability to attract and retain sales and other personnel), our ability to rapidly develop and introduce new products, our ability to develop and execute on successful business strategies, our ability to comply with laws and regulations that are or may become applicable to our businesses, our ability to safeguard our intellectual property, our success in defending legal proceedings brought against us, trends in the medical device industry, general economic conditions, and other risks. For a discussion of these and other risks, uncertainties and other factors that could affect our results, you should refer to the disclosure contained in our most recent annual report on Form 10-K filed with the Securities and Exchange Commission, including the sections labeled "Risk Factors" and "Cautionary Note Concerning Forward-Looking Statements," and in our Forms 10-Q, Forms 8-K and other filings with the Securities and Exchange Commission. These documents are available at www.sec.gov. Moreover, we operate in an evolving environment. New risk factors and uncertainties emerge from time to time and it is not possible for us to predict all risk factors and uncertainties, nor can we assess the impact of all factors on our business or the extent to which any factor, or combination of factors, may cause actual results to differ materially from those contained in any forward-looking statements. Given these risks and uncertainties, readers are cautioned not to place undue reliance on any forward-looking statements. Forward-looking statements contained in this press release speak only as of the date of this press release. We undertake no obligation to update any forward-looking statements as a result of new information, events or circumstances or other factors arising or coming to our attention after the date hereof.  
Investor contact:
Brian Kearns
610-930-1800
investors@globusmedical.com
Media contact:
Melanie Ordoñez
858-722-3899
media@globusmedical.com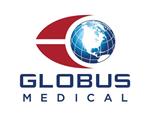 Source: Globus Medical
Bottom Contact / Alerts